An international panel of physicians and healthcare providers with expertise in Dravet's syndrome recommends genetic testing in children aged 2 to 15 months who are developing normally but have a prolonged seizure after a fever or vaccination.
In addition to several consensus statements, the panel also recommended a number of currently available therapies for first- or second-line maintenance therapies to control seizures caused by Dravet.
The study, "The International Consensus on Diagnosis and Treatment of Dravet Syndrome", was published in epilepsy†
Dravet syndrome is a type of epilepsy characterized by prolonged seizures that begin in the first year of life. Up to 90% of cases are caused by variants of the SCN1A gene that lead to a deficiency of a protein channel that transports sodium, which is essential for generating electrical signals in nerves and muscles.
There was agreement among health care providers about diagnosing and managing Dravet before three Dravet-specific treatments were approved: Epidiolex (cannabidiol), Finteplace (fenfluramine), and Dia Committee (stiripentol). Other disease-modifying therapies (DMTs) are in development.
Recommended literature
Researchers at the Mayo Clinic in Minnesota, in collaboration with the Dravet syndrome foundation, has convened a global panel of 31 physicians and healthcare providers with recognized expertise in Dravet to establish a new consensus on disease management within the context of therapeutic progress. Panel members rated the consensus statements.
Genetic Test
There was strong consensus in favor of genetic testing for normally developing children, ages 2-15 months, who have a single prolonged hemiclonic seizure (one side of the body) or focal/generalized seizures of unknown cause after fever or vaccination. There was moderate consensus for genetic testing for other seizure types.
In patients with recurrent seizures of unknown origin, there was strong consensus on genetic testing in children aged 2-15 months, with focal/generalized seizures with or without fever, and in children aged 6-15 months with recurrent short hemiclonic seizures without fever. Moderate consensus was established for infants aged 2-15 months with recurrent but brief hemiclonic seizures, with or without fever.
A strong consensus was also reached on SCN1A variants that account for more than 85% of cases, for an initial MRI of the brain to show normal findings, and that an electroencephalogram (EEG) – a measure of the brain's electrical activity – is often normal before age of one year, but in most cases shows altered activity by age 5.
Development is considered normal before the age of 18 months. However, those subtle developmental delays can be observed before that time reaching strong consensus among physicians, but moderate agreement among health care providers. That intellectual disability is present at age 3 and becomes more apparent with time and reached strong consensus with all panelists.
Problems with attention present in most school-age children also reached a strong consensus, as did depression and anxiety that were more common with aging and present in most adult patients.
There was disagreement between caregivers and physicians about autistic features, with a strong consensus among caregivers that such features are present in most children. Doctors said most patients had no autistic features.
That walking difficulties are seen in half of school-age children and most teenagers and young adults, and may resemble features of Parkinson's disease in adulthood, reached a strong consensus among panelists, as did sleep problems common to most individuals. However, the best treatment for these problems was less clear.
A strong consensus was reached that families of people with Dravet should be educated about the significant risk of sudden death in epilepsy at the time of diagnosis. The effectiveness of devices to detect epileptic seizures was rated 7 by health care providers and 6 by physicians on a scale of 1 to 9.
Split Consensus on Vaccines
Doctors reached a strong consensus on routine childhood vaccines, as well as COVID vaccination, while health care providers reached a moderate agreement. A moderate consensus was reached for the annual flu vaccine among all panellists, and drugs to reduce vaccine-related fever reached a strong consensus.
The panel identified the need for an expert adult caregiver when transferring care to an adult caregiver, the importance of clear communication between pediatric and adult caregivers, family education, and a comprehensive transition assessment document prepared by the pediatric healthcare provider.
Maximizing quality of life was an important goal of seizure control for patients and families, along with minimizing drug side effects. Physicians strongly agreed that controlling convulsive seizures should be a priority over non-convulsive episodes because of their impact on quality of life. There was no agreement with the health care providers. All panellists agreed that new therapies should be considered.
As an appropriate first-line treatment, the anticonvulsant medication Depacon (valproic acid) reached a strong consensus and Klonopin (clobazam) can be considered a first or second anticonvulsant. Other first-line therapies were Diacomit (physicians: moderate, health care providers: strong) and Fintepla (physicians: strong, health care providers: moderate).
Epidiolex as a first- or second-line treatment only achieved strong consensus among physicians. There was a strong consensus from physicians, but no consensus from health care providers against the use of non-pharmaceutical grade cannabidiol.
There was moderate consensus for the classic ketogenic diet for children 6 years and younger, but solid agreement for the modified Atkins diet for teens and adults.
There was strong consensus that stimulation of the vagus nerve resulted in a reduction of seizures by less than 50% and should be tried after Depacon, Klonopin, Diacomit and the ketogenic diet.
Consensus on DMTs
There was universal consensus recommending a safe DMT that offered better seizure control than current therapies that reduce cognitive impairment and other comorbidities. To start these DMTs as soon as possible, there was moderate agreement among physicians, but not with health care providers.
If the DMT was better than current therapies in reducing seizures, but not co-morbidities, there was still consensus for a recommendation, which was strong among physicians and moderate among health care providers. In these cases there was no agreement on first-line use.
Recommended literature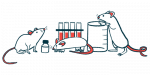 In contrast, if a DMT improved cognition and pre-existing conditions, but not seizures, there was still a consensus to recommend this therapy among physicians, while moderately among health care providers. By starting such medication as soon as possible, agreement was only reached between doctors.
It was agreed that current seizure frequency or degree of intellectual disability in children should influence the decision to prescribe DMTs. In addition, if a DMT was effective and safe in clinical trials of younger patients, there was moderate consensus with physicians, but not health care providers, to consider them for those who are too old for the trial.
Finally, the entire panel agreed that all people with Dravet need emergency medication at home.
"We believe that this international [Dravet syndrome] Consensus, informed by both experienced global healthcare providers and MD voices, provides a great overview of the impact of: [Dravet syndrome]therapeutic targets and optimal management strategies, taking into account recent therapeutic advances and evolving DMTs," the researchers wrote.
"We hope these results will impact clinical practice by identifying who should be screened and how seizures and comorbidities should be treated to improve outcomes in individuals with Dravet syndrome," they said.